Pommies Limited - Company Profile
HIGGINS group established in 1992 a branch based in Reims, France as Pommies Limited. The first objective is to supply chip factories in the United Kingdom with quality potatoes from France to meet customer demand for the HIGGINS Group when local production in the UK is not sufficient to achieve the required volumes.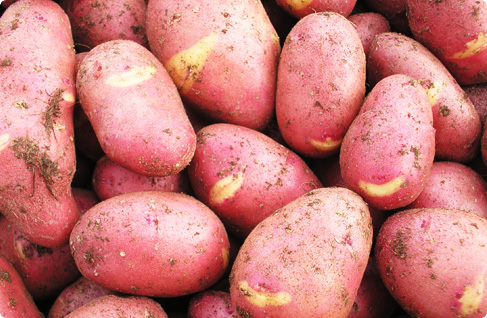 Today the company not only provides potatoes to the UK but also throughout Europe and beyond, to Russia. Currently the company has partners Pommies from Spain to Greece and approach the eastern countries (Bulgaria, Croatia, Slovenia ...) for new marketing opportunities to increase sales.
Alongside this activity, the company also operates in other sectors of the market: fries market, fresh market, sale of seed potatoes, starch, canned, vacuum etc. .. .
The contracts with our customers are honored by contracts (especially in industry) with our producers. The industry market is about 70% of our business and the fresh market potato consumption 30%. We achieved a turnover of 12 million euros on marketing 80,000 tons of potatoes in 2009.

Press Release
As in many areas, the subjects of Her Majesty the Queen remain somewhat different from the concept "patatier" of Continental Europe.